FUNDRAISERS

---
For the months of February and March we are fundraising for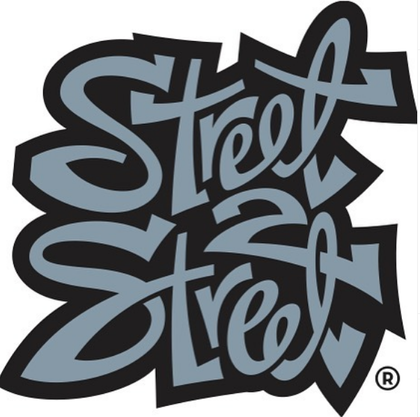 Salon Gossip will be donating 10% of product sales and a portion of Donna Vee Comedy show earnings.
We will also be hosting a raffle!
To enter, please donate from this list of suggested items:
$10 Gift Cards to Gamestop
* Other gift cards the organization accepts include $10 Subway, Burger King, Uber, etc
Travel Size Toiletries (Deodorant, Toothpaste, Toothbrush, Shampoo, Conditioner, Body Wash, Lotion)
Baby Wipes, Shower Caps, Cotton Swabs, Undershirts, Basketball Socks, Hair Brushes and Combs, Hair Ties, Feminine Hygiene Products
Each person who donates an item (or items) will receive one raffle ticket!Stay tuned to for our prize post (we know you love the suspense!)
Street2Street exists to help at-risk kids Play, Belong, and Matter through sports events, mentoring, and personal development. They create leaders who become champions in the game of life.
Street2Street works directly with at-risk kids dealing with…
• Abject poverty: The latest poverty rate for the New York City area was nearly 20 percent.
• Rampant imprisonment: The U.S. still leads the industrialized world in youth incarceration rates.
• Broken homes: Approximately 33 percent of kids under 18 in New York City grow up in fatherless homes.
• Abysmal college attendance: Over 4 out of 10 students in New York City don't progress beyond high school.
Street2Street helps kids see that they can overcome these obstacles, develop personal character, pursue higher education, and realize their hopes and dreams.
Click here to read more about Street2Street
---
Organizations we have raised money for: (10% of Product Sales, Raffles, Fundraising, etc.)

Adler Aphasia Center
Alzheimer's New Jerzey
ALS
American Diabetes Association
Bloomfield Board of Education

Bloomfield Bukowski Animal Shelter

Covenant House (Baby Shower)

Covenant House (Toiletries)

Cystic Fibrosis
Daniel's Dream
Epilepsy Foundation of NJ
Fairview Elementary School
Friends of Nutley Singers

Gail's Angels

Gilda's Club

Girl's On The Run
Glen

Ridge PBA

The Harvest United Methodist Church for Texas

Homeless Animal Adoption League
Human Needs Food Pantry
Hurricane Florence and Michael

The John A Bukowski Animal Shelter
John Theurer Cancer Center Lukemia
John Theurer Cancer Center Pediatric Cancer
The Lupus Foundation of America
The Mark Groendyk Memorial Scholarship

Mindful Breath

Montclair Animal Shelter
The National Kidney Foundation

Puerto Rico: Hurricane Maria

Red Cross of Nutley

Shriners Hospital for Children



St. Jude's Children Hospital

Tomorrow's Children's Fund
The Valentine House
The Valerie Fund